Philosophy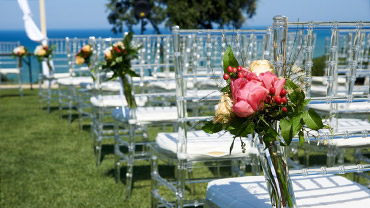 TraCieloeMare is an event and wedding location where to give life to perfect moments, that can be recalled even after a long time and move again.
The our is a wedding location that is different by the others in Abruzzo thanks to the exclusivity of a unique place, that is "suspended" between the sky and the sea.
In an heavenly ambiance, in front of a breathtaking panorama, in the middle of a wild nature, one can finally celebrate his love in such a beautiful and striking place, where to make come true all his dreams.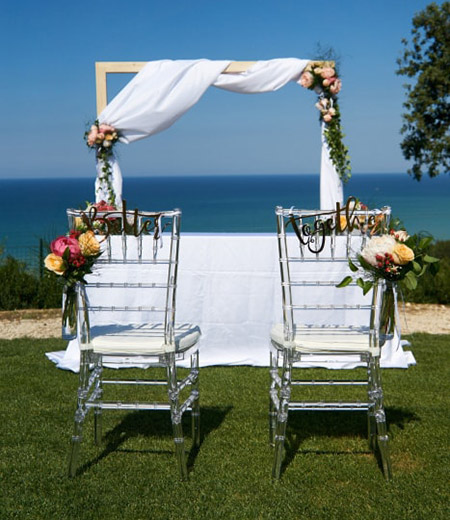 Live
A Dream
We think about any events and organize them with passion and a great care for details, by choosing the elements that make any decoration unique so any Guest can be surprised by our smells and colours.
The welcome, furthermore, is really important to us: this is why our staff, kind and professional, will welcome and will help you to make come true all your wishes, so that any moment of your wedding in Torino di Sangro, close to Vasto, can be rich of emotions and unforgettable.
You will only have to think about enjoy all the moments of your day: we will think about everything!
TraCieloeMare is one of the most exclusive and elegant wedding venues and if you choose us you will give an extra value to a special moment!
About us
Unique and wonderful location. Competent, helpful and kind staff.
It's a wonderful place ... unique panorama, here you really feel halfway between the sky and the sea. Good luck for this new adventure.
An enchanting place where the nuances of the sky and the sea transmit unique emotions!
My husband and I were the first couple of the structure .. we immediately fell in love with the place ...
A unicum of tastes, smells and colors
... Gave by the sky, the sea and the land, so that one can live a unique emotional experience.